Process & Sustainability
We can all relate to "spring cleaning" our closets, donating clothing that hasn't been recently worn with hopes we are giving it a second life.
However, the
EPA reports
that through this process, Americans generate 16 million tons of textile waste a year.
Only 2.5 million tons of clothing are recycled and resold. And more than three million tons are incinerated, and a staggering 10 million tons gets sent to landfills. (Source: EPA)
This is where BirdieBlue comes in. Your "garbage" becomes Birdie's Treasure. BirdieBlue is committed to keeping as much of this textile waste out of landfills as possible.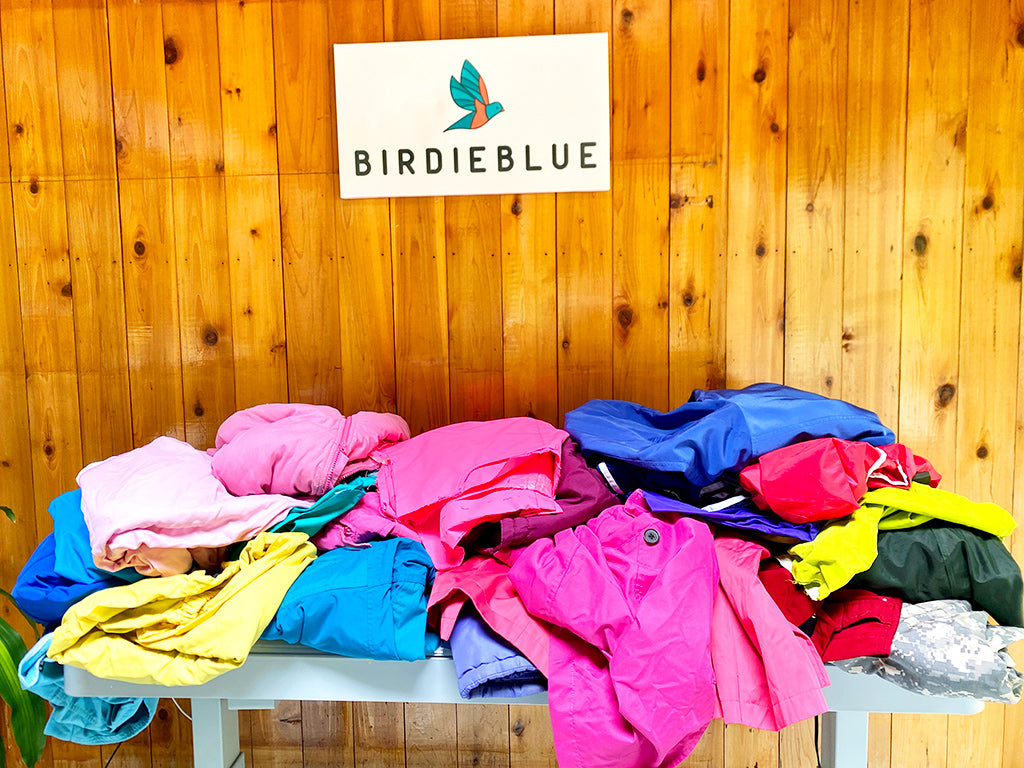 Sourcing
BirdieBlue sources all of its fabrics from upcycled and recycled ski and outdoor wear. This means a lot of scouring through piles of clothing at thrift stores, being first on line at local ski and clothing swaps, and collecting all of your outerwear donations.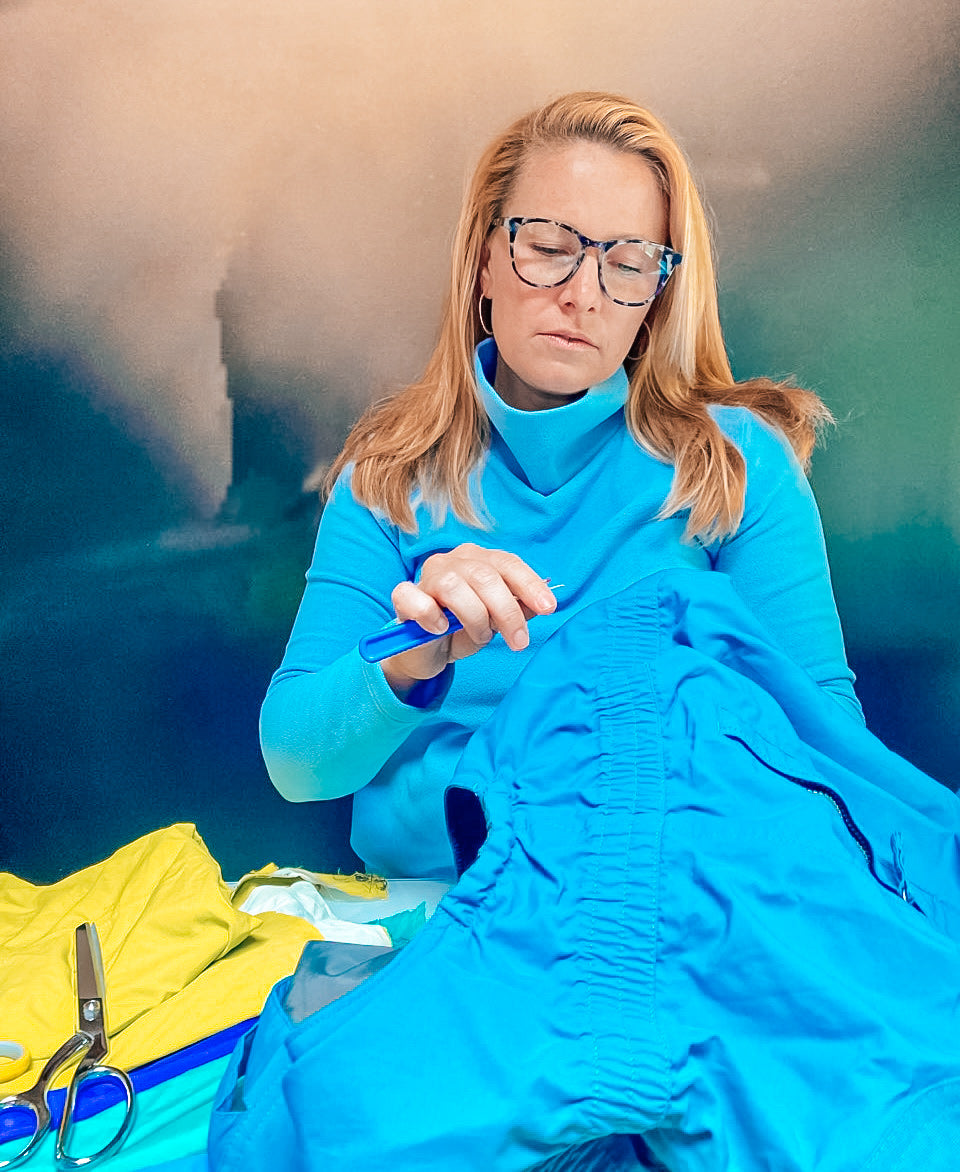 Preparation
These collected ski jackets, rain pants, and outdoor gear are broken down, by hand, right here in the USA. The process is manual and time consuming, but also important for saving and reusing as much of the garments as possible. This includes fabric, the zippers, elastic cuffs, and waist bands.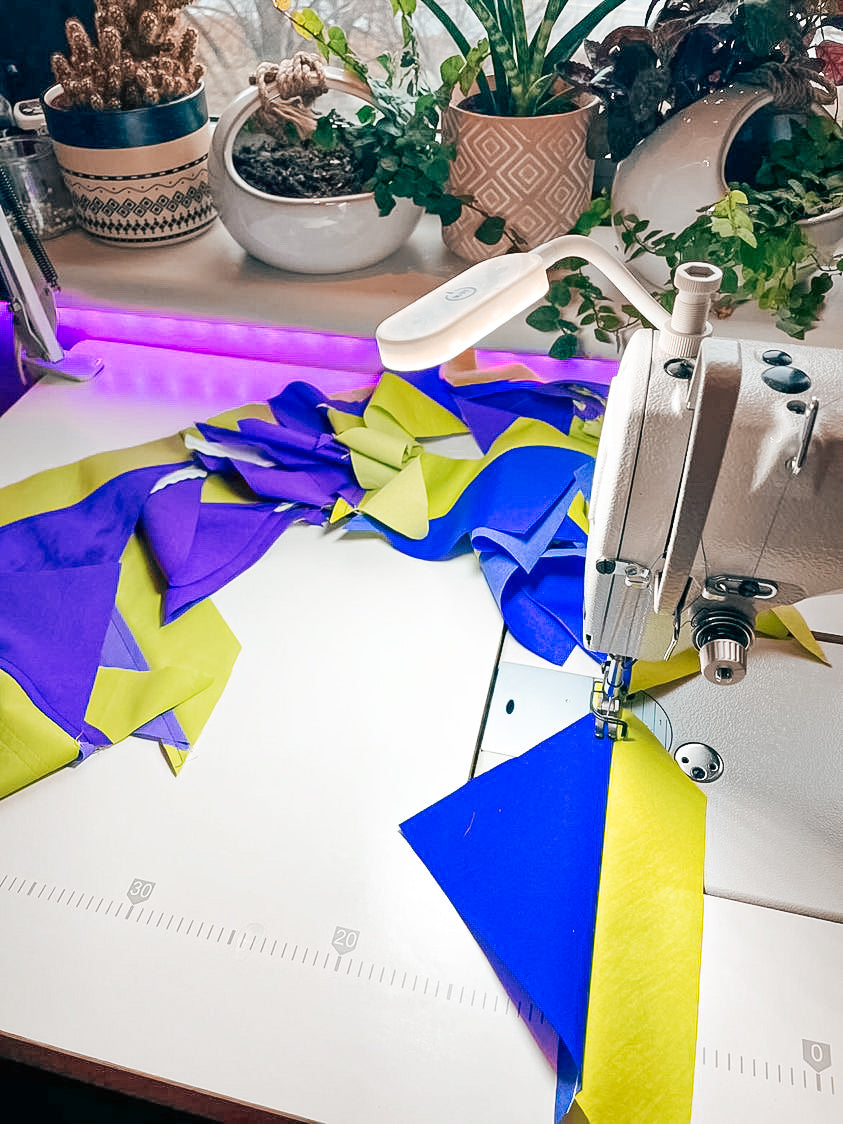 Production
The prepped fabrics are then sorted into unique color combinations and sent to BirdieBlue's sewing team, based right here in the USA. The team first hand cuts the fabrics before sewing each BirdieBlue bag again by hand, resulting in quality and sustainability you can trust and see in each bag.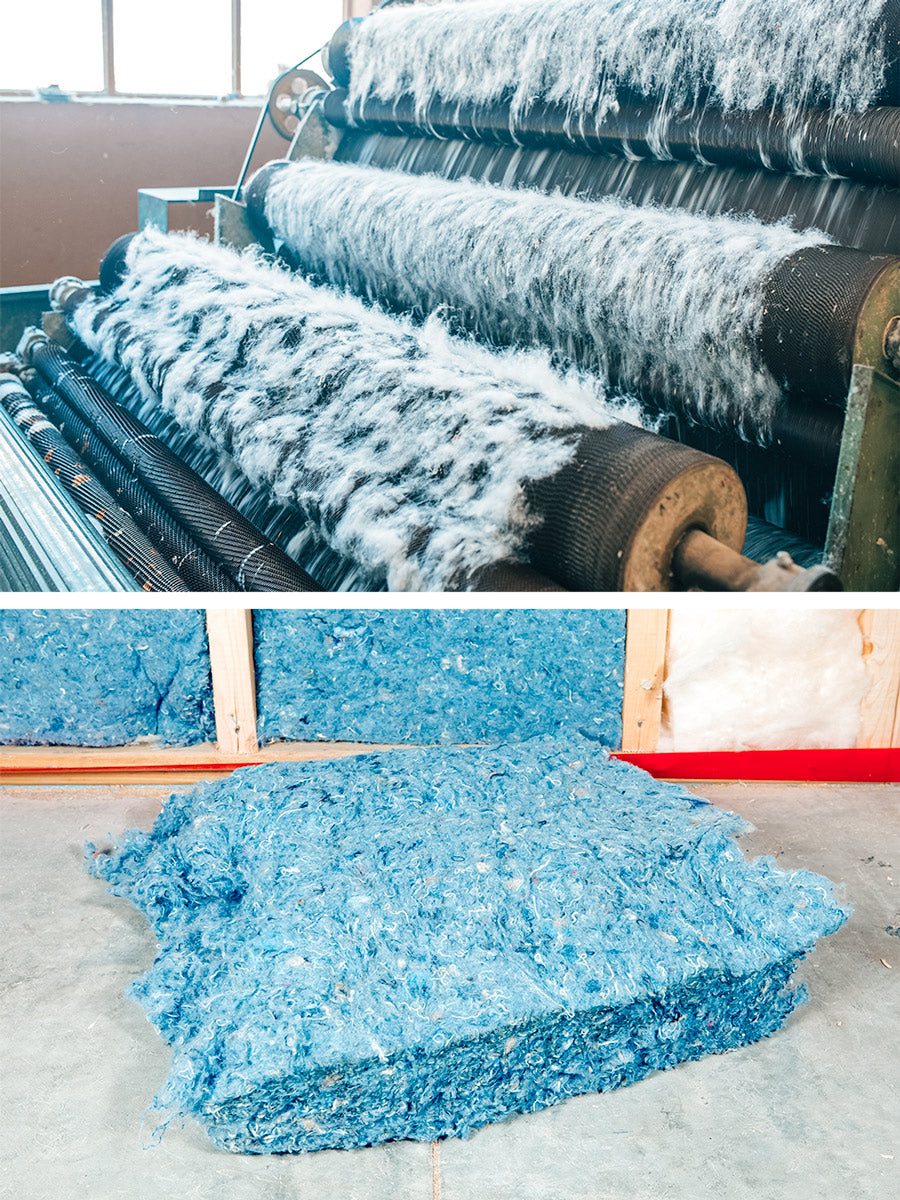 Recycling & Sustainable Supply Chain
• Any materials deemed not reusable are packed up and delivered to textile recycling partners. The fabrics are shredded and used to create insulation, carpet padding, furniture lining, moving blankets, quilt filler etc.
•  Everything associated with a BirdieBlue bag is made from upcycled and recycled materials. Beyond the fabrics, everything from the zippers to the webbing to the labels to the clips are made from recycled materials from SA8000* certified suppliers.
•  BirdieBlue is also committed to ensuring you receive your bags quickly with a focus on reducing its carbon footprint. Birdie products are shipped in 100% recycled and 100% compostable mailers. All tissue paper, stickers, and even the shipping labels are all compostable as well. Today a mailer…tomorrow new soil for your garden.
(* SA 8000 is an international certification standard that encourages organizations to develop, maintain and apply socially acceptable practices in the workplace.)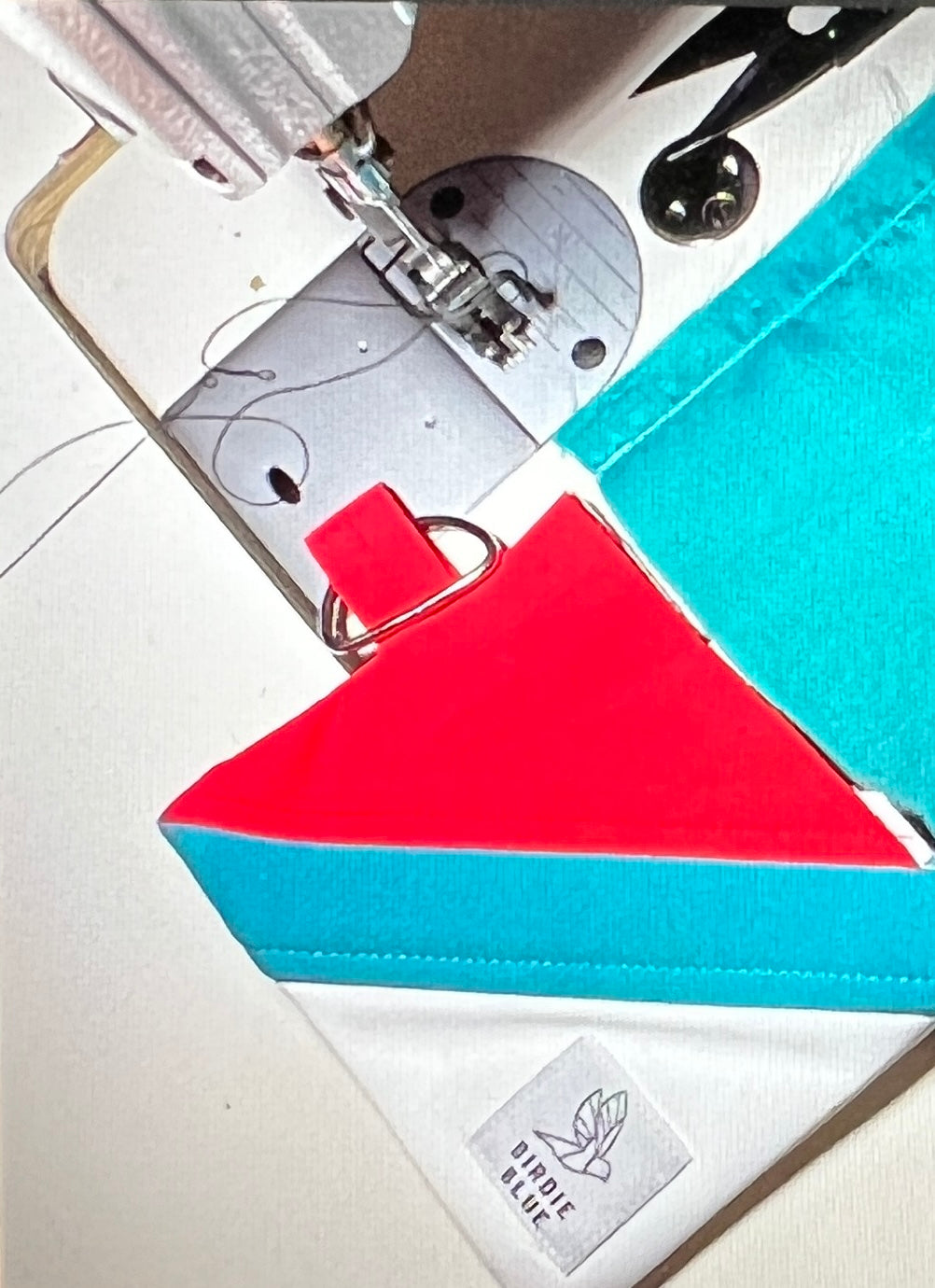 Why is American manufacturing important?
Because our goal is to MAKE A DIFFERENCE in the lives of people and the planet.
• Commitment to Living Wages: If you're paying close to nothing for a bag, chances are, the person making the bag was paid close to nothing to make it.  
• Supporting Local Economies: Thousands of American cut and sew production workers have lost their jobs over the last few decades as clothing companies have moved their manufacturing jobs abroad for cheaper production.
• Building Happy and Safe Working Environments: By working with USA based cut and sew manufacturing teams, we are able to oversee and ensure that workers making our bags are paid a fair wage, that environmental standards are met, and that abusive labor conditions are eliminated.