What is a Bluebird Day?
There is nothing better than a BlueBird day.
Cloudless Sky... Sun Shining... Pure Joy.
BirdieBlue is committed to helping you find that joy everyday.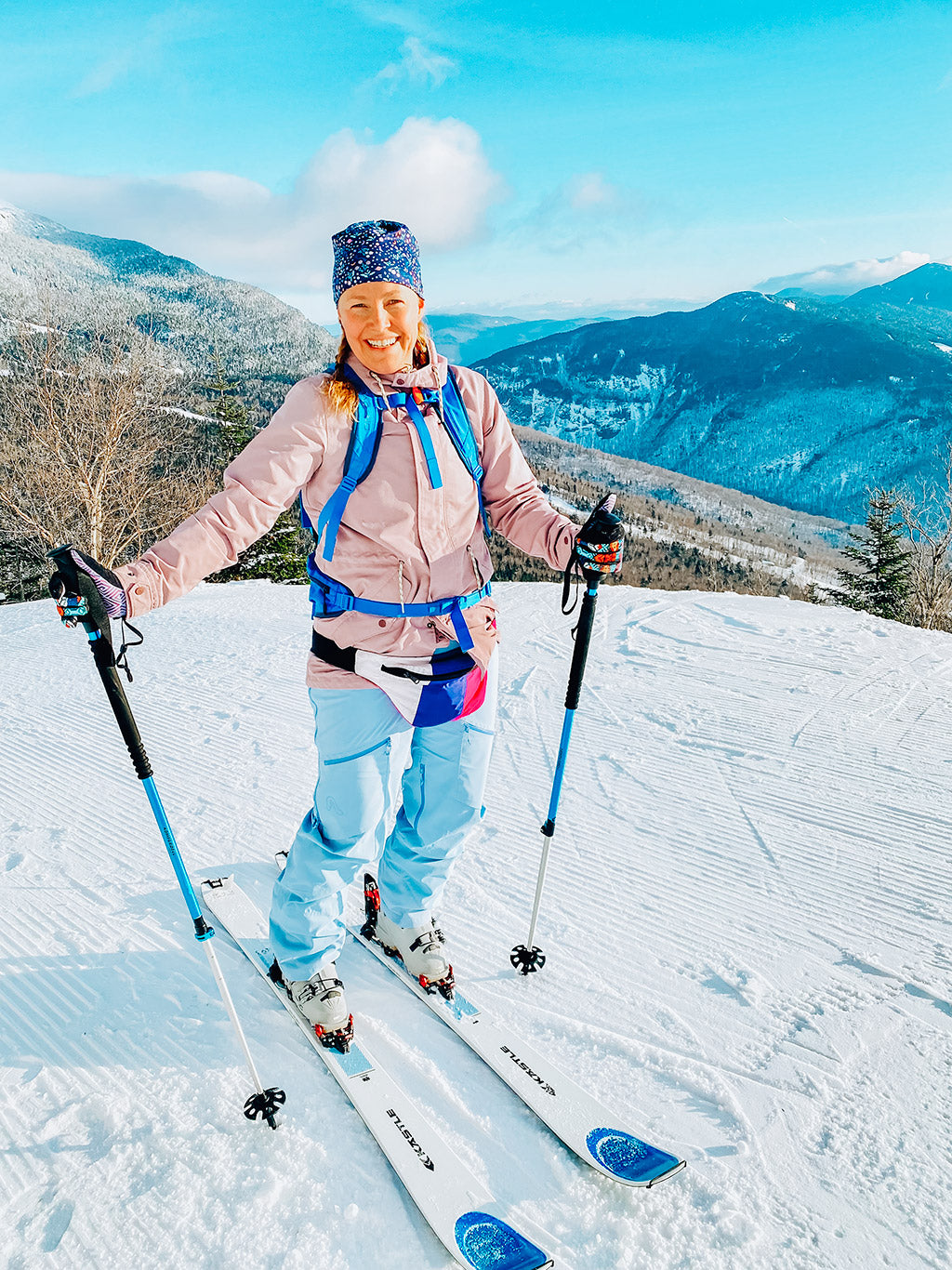 About Us
BirdieBlue is an outdoor adventure brand committed to generating joy and protecting our #birdiebluedays by turning old, discarded ski clothes into personality filled, and sustainably created accessories....and keeping as many clothes out of landfills along the way.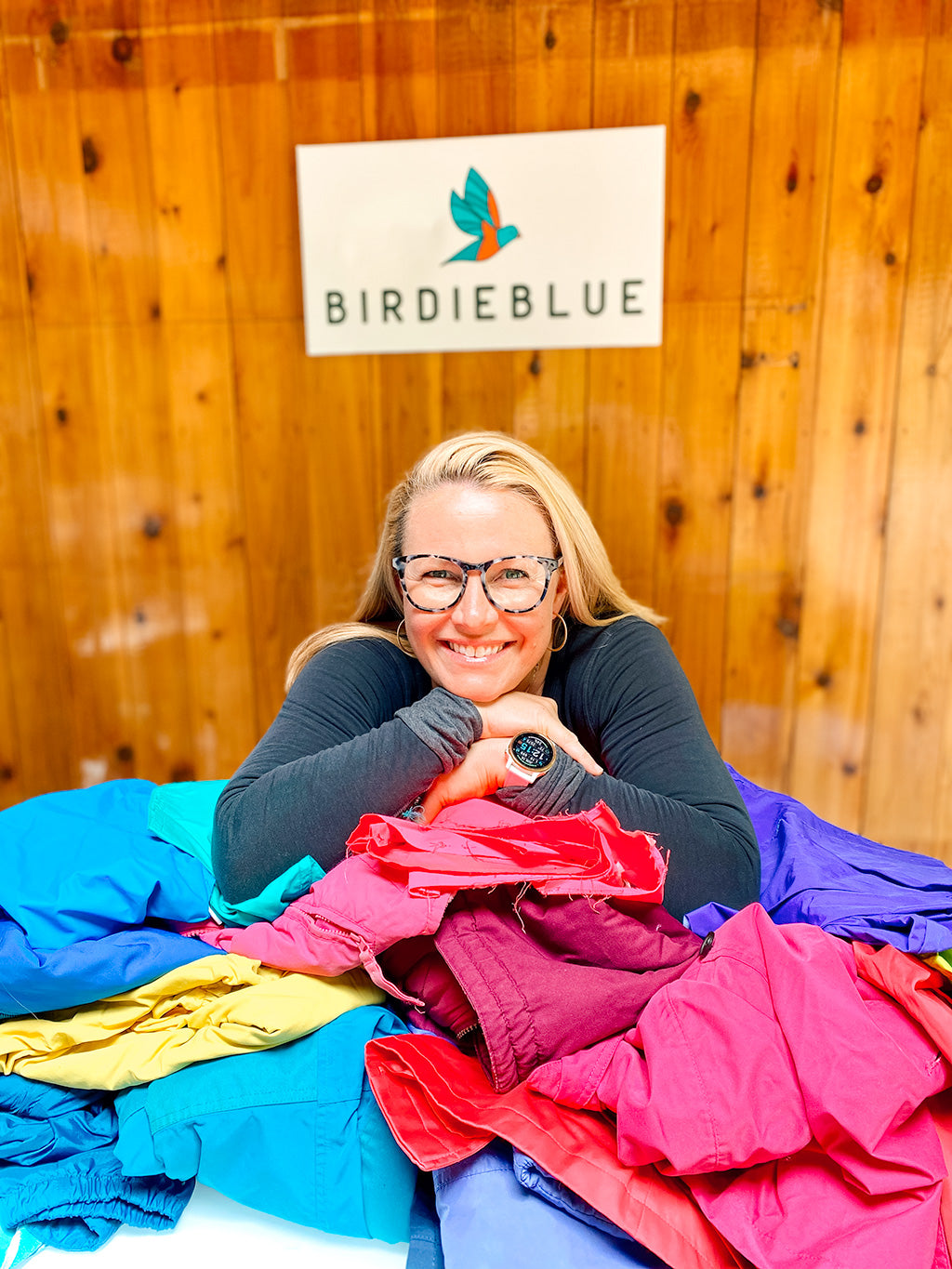 How it Started
It all started with a ripped pair of beloved ski pants. There was no amount of duck tape that could save these babies. Refusing to toss them in the garbage, Kate's wheels started turning. Could there be a way to make something NEW from something OLD?
And after three years of product development, sewing partner testing, and refining and perfecting as sustainable and transparent a production process as possible... BirdieBlue was born.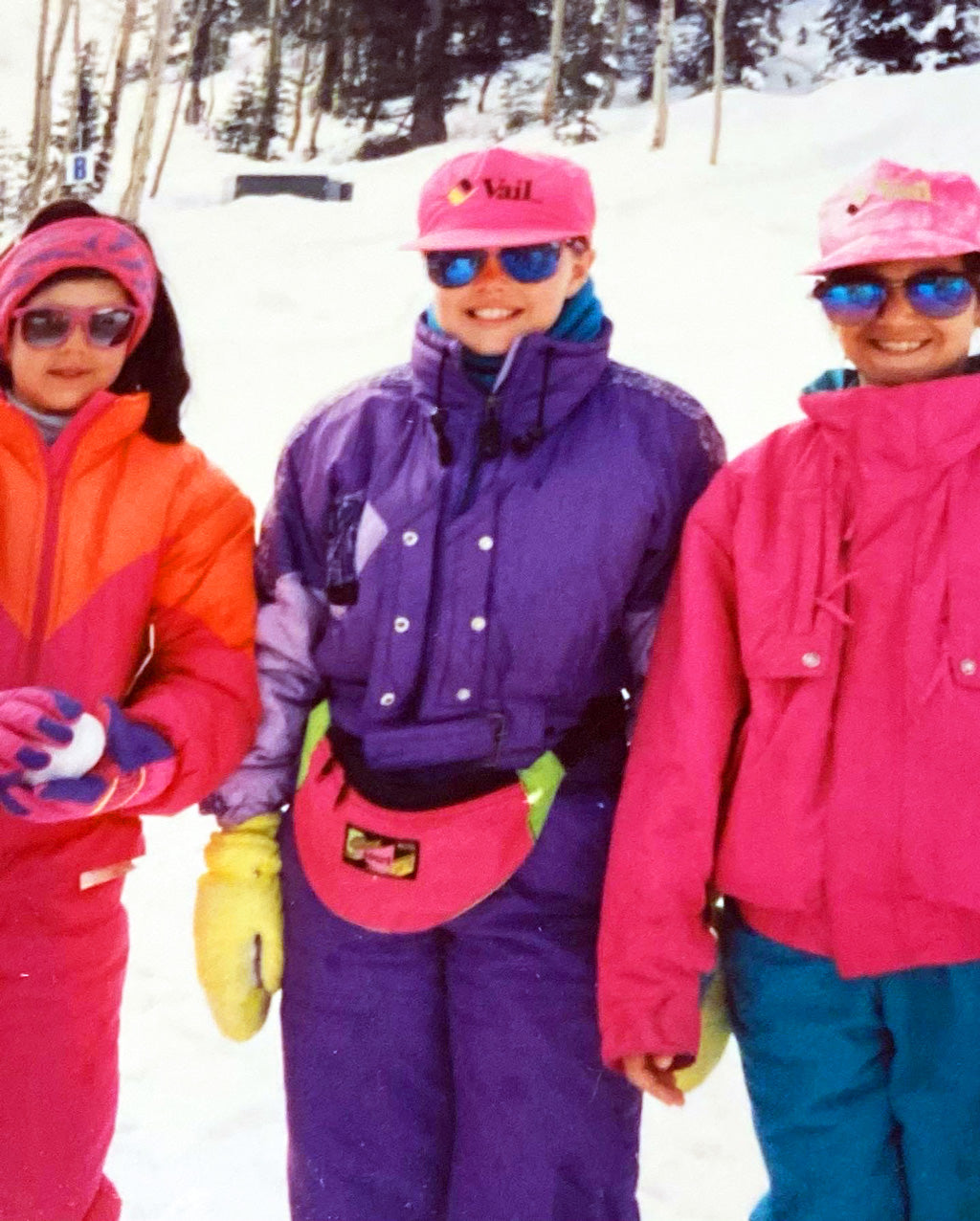 Meet Kate
Daily daydreams of BlueBird conditions and chasing outdoor adventures with Birdie in tow, pushed our founder, Kate Harvey, to trade her corporate lifestyle to build Birdie with hopes of inspiring others to find joy, chase adventures, and join the fight to save Mother Earth.
How it Works
Old Clothes

We keep old clothes and discarded fabrics out of landfills and give them new life...

Become New Bags

...by turning them into multifunctional, fun accessories...

Handmade in USA

...designed and handmade by women...

Showing Love to Mother Earth

...protecting Bluebird adventures for generations to come.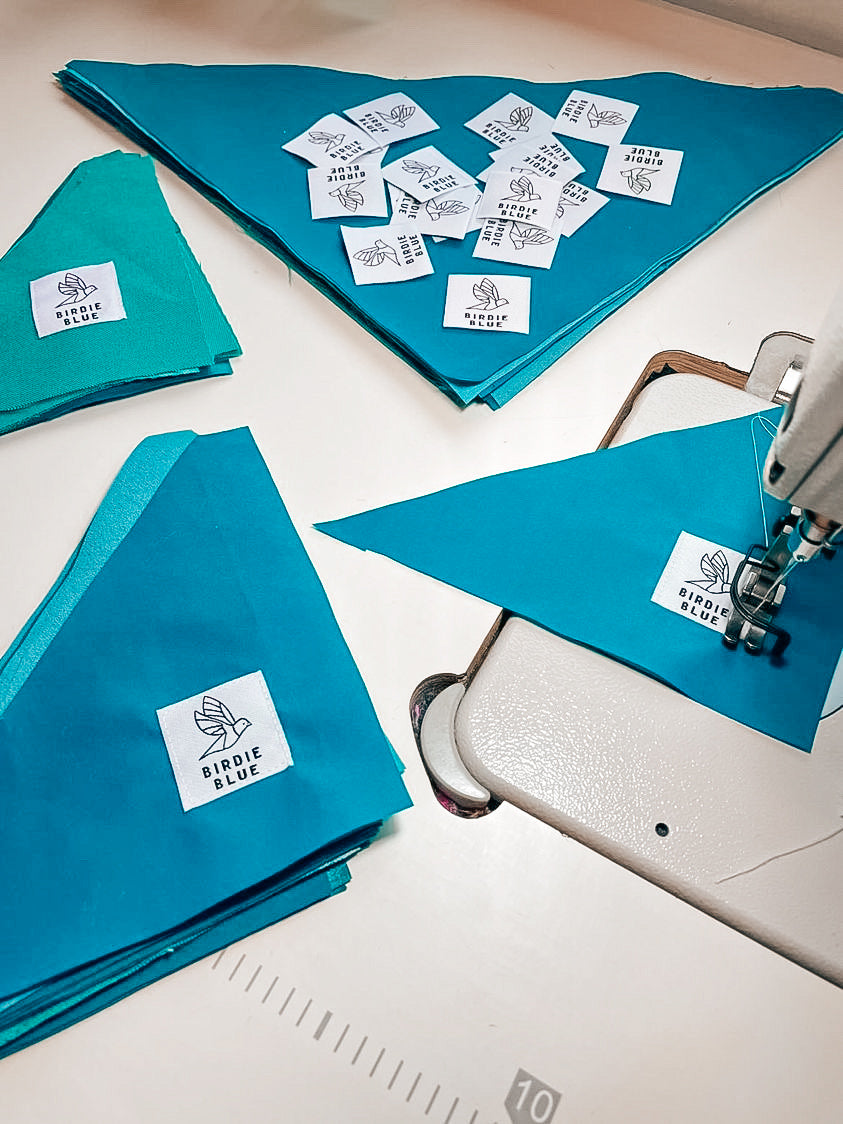 Our Commitment to Sustainability
When we stay sustainable....we mean sustainable.
• BirdieBlue products are made in the USA. 
• Everything is designed, hand cut, and handmade by women. 
• Everything from the fabrics to the zippers to the webbing straps to the clips to the hang tags to the labels to the shipping materials is made from upcycled, recycled and/or compostable materials.